Care More Than Your Competition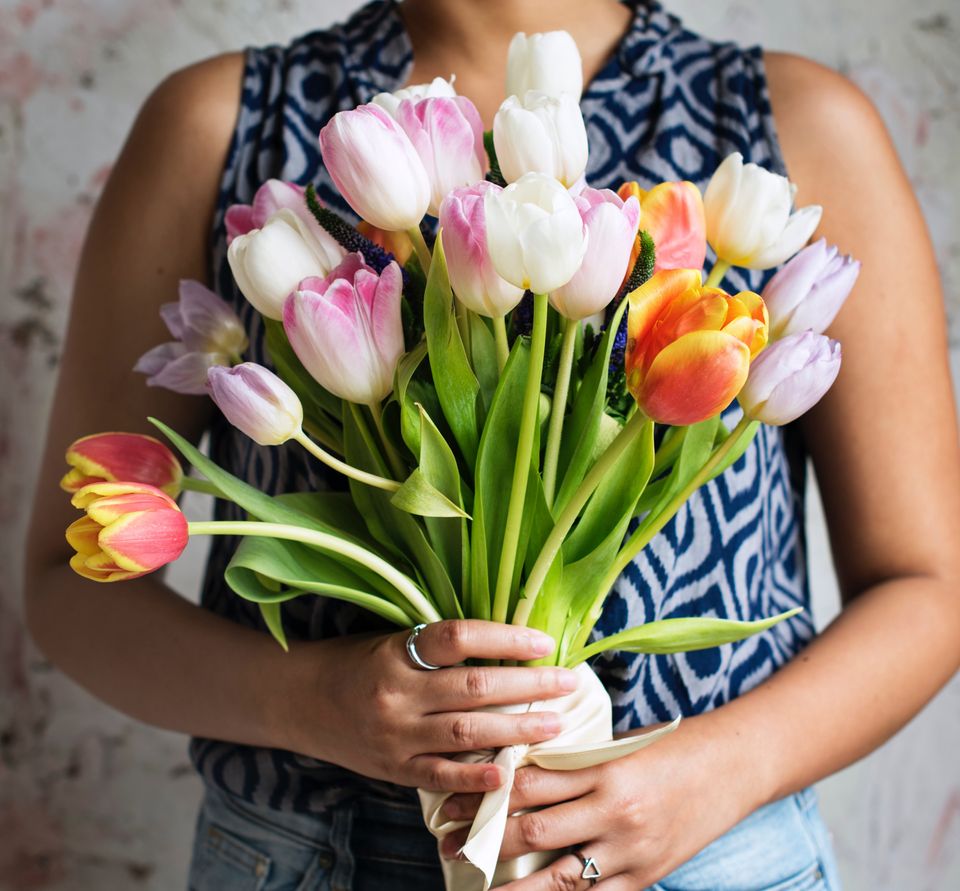 When we began Teach Starter, our only focus was on delivering value to our customers.
That's it.
We knew our customer and we knew what they needed. So we began by giving away our content for free. Roughly once a month we sent the Teach Starter email full of free teaching resources to our small list of subscribers.
We gave value and expected nothing in return.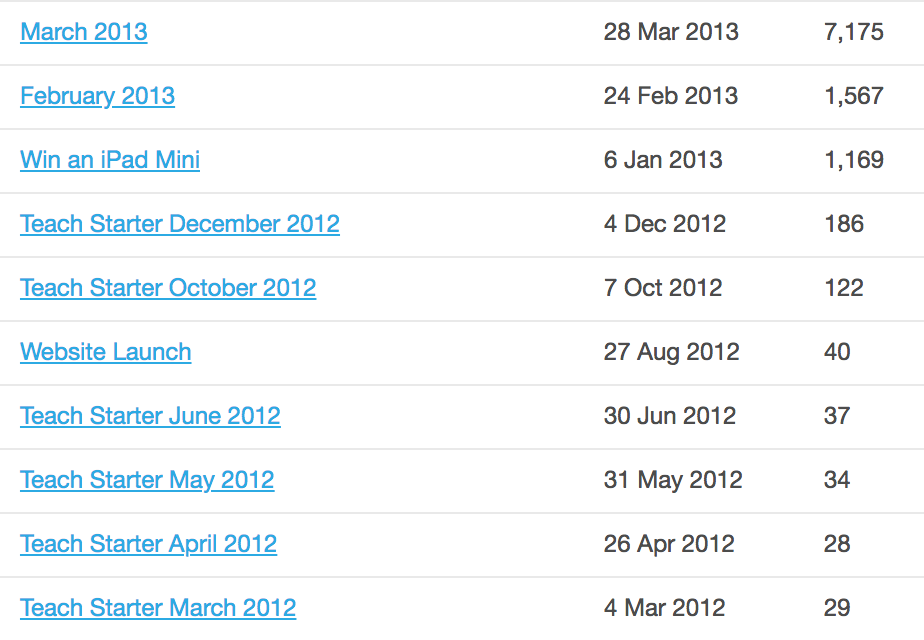 In those early months, every new subscriber and every morsel of feedback kept us going. We didn't have a product to sell and weren't making any money, yet my wife Jill and I dedicated nights and weekends to building the business. It was a leap of faith, backed by a burning desire to make it happen.
For Teach Starter to work, we knew that we had to care deeply for our customers.

We had to understand their needs. So we did whatever we could to ensure that our service was impeccable and often incredible. We went above and beyond.
When a member requested a teaching resource, we created it. When they wanted a resource updated, we turned it around so fast that it was often greeted with a "Wow! That was quick!".
When the new year rolled around, we sent our members free sticker books and posters to use in their classrooms. Jill and I literally rolled, packed and sent over 10 000 posters.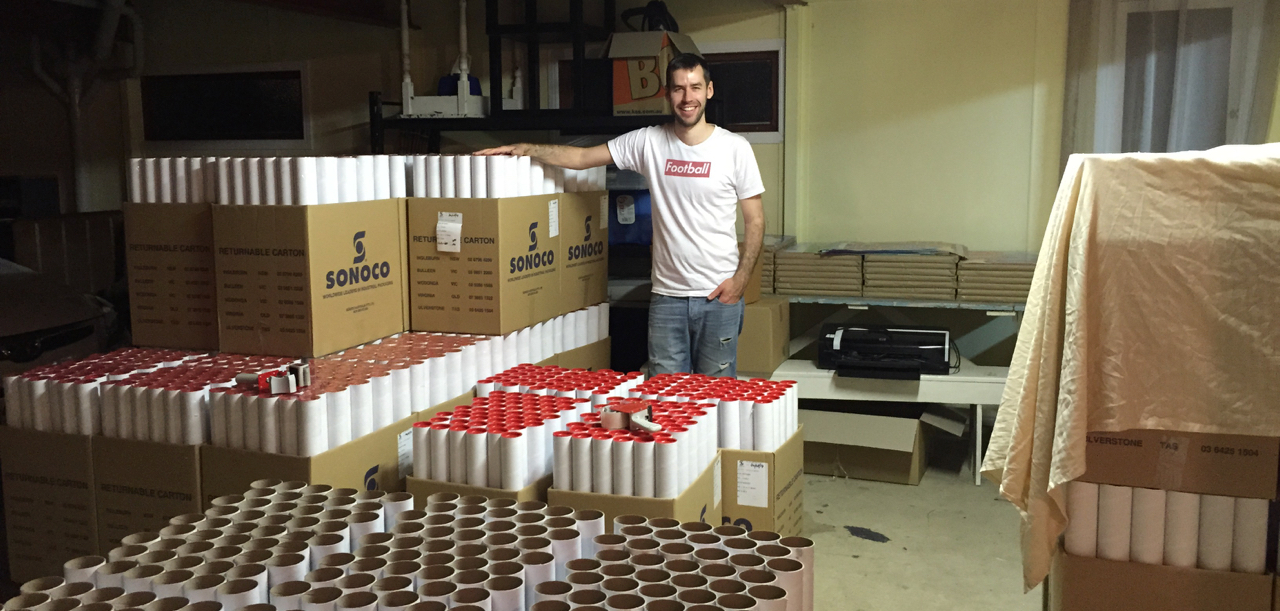 Anything that wasn't aimed at adding direct value to our customers simply wasn't important. Our customers got to know us through emails, Facebook and phone calls. We built a community of people who vouched for us and recommended us.
Never underestimate word of mouth.

Looking back at our testimonials, it's amazing how many people wrote about us as people. They didn't thank Teach Starter, they thanked us personally.
"Fabulous website, Fabulous resources! Thanks for the stickers Scott and team!!" — Prue

"I excitedly recommend Teach Starter to any teacher who is not already using it. Time saved, great resources, wonderful value for money, a great , easy site to navigate, friendly emails and updates and even being able to suggest and vote on new resources to be developed are all pluses for Teach Starter and I couldn't recommend it more highly. A big thank you to Scott and the team. You are making a challenging but rewarding job much easier." — Jennifer
This wasn't a result of self-promotion (we didn't even have an 'About Us' page)— it was the result of being there to help. It was the result of providing a human voice that took the time to care.
If there's one thing I have learnt over the past six years, it's that businesses that care, thrive.
In this day and age, every business has the tools at their disposal to elevate the level of care towards customers. Social media has made it insanely easy to reach out and help at scale.
But make no mistake, there are no shortcuts.
As effective as automated emails and messages are, no matter how proactive and targeted, they can never replace a truly thoughtful gesture. Push yourself to create those unexpected moments of magic for your customers. Choose a customer and challenge yourself to make their day!
If you positively connect on an emotional level, you will have a customer for life.
I can't stress the importance of customer support enough when it comes to demonstrating care.
In our digital world where transactions are automated and sales are just a few credit card details away, when a customer contacts you it is one of your few chances to truly connect. It is a chance for them to experience your company on a deeper level.
How do you want them to feel after your conversation. Do they feel heard? Helped? Inspired?
We have always wanted our customers to feel supported. They're not alone in the challenging, yet rewarding profession of teaching.
How your customers feel when they interact with your brand can make or break your relationship.
Strive for those moments of magic, no matter how unscalable they may be.
The word of mouth will be worth it.
Care more than your competition and you're already winning.
I'l leave you with the first of Teach Starter's core values:
Care Deeply

We care deeply about our work and about Teach Starter. We care deeply for our team and our members. We truly feel their anxieties, their stresses, their fears and their uncertainties. It is our responsibility to help them succeed. It is our responsibility to make them feel confident, capable and supported. We care deeply for the children who benefit from our work, and the impact we have on their lives. We care about our impact on our community and the environment.