The Day We Went All In On Content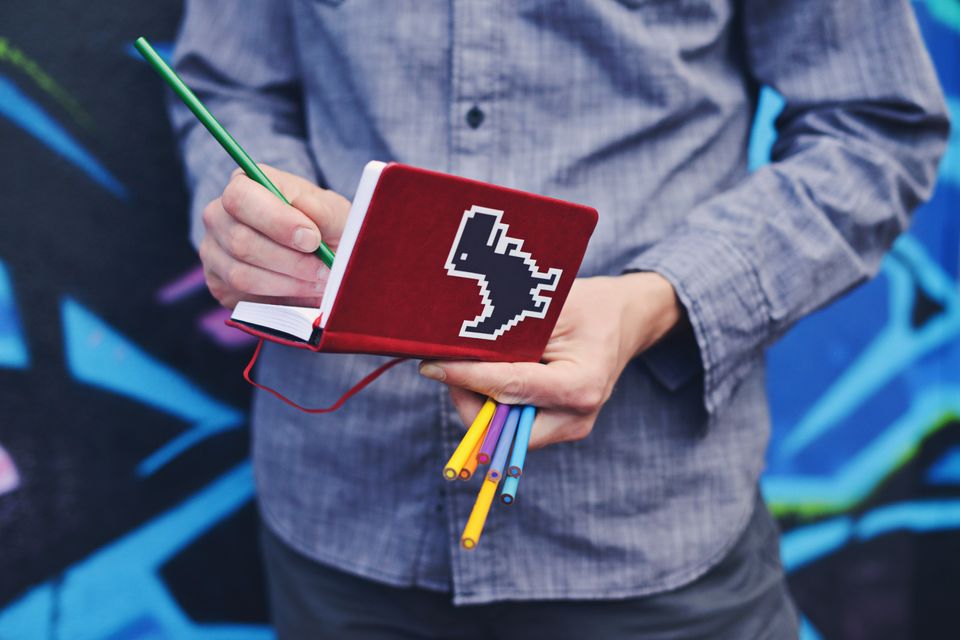 If "content is king", as Bill Gates famously proclaimed, why are so few businesses embracing it as a way to reach their customers?

I can imagine that for many businesses, the thought of investing time and money in content creation doesn't seem like a worthwhile pursuit. Hiring a blogger, videographer and designer would seem out of touch with their core business.
Imagine that you are a local Fruit & Vegetable Store owner whose day-to-day is filled with ordering fresh produce, managing staff and ensuring that customers have a great experience. Starting a blog or creating content for Instagram might seem foreign and unimportant. How on earth will an Instagram post sell more apples?
This thought process is precisely why there's a huge opportunity for bold businesses to build a following, grow sales and become leaders in their space.
At Teach Starter, content has always played a pivotal role in the development of our business. Our product itself, is content! We create unique and engaging digital teaching resources for primary/elementary school teachers.
Going beyond our teaching resources, we have maintained a blog for 18 months and been active on social media since our launch in 2012.
Around six months ago, it become exceedingly clear to me that content was the way forward. If we could create more valuable content, more sharable snippets on Facebook and Instagram, we could establish a global presence and become a brand that was top-of-mind for our audience. Content could no longer be an optional add-on or afterthought. It had to be a core component of our business.
How Content Helps Brands
I'm often asked by other founders what I think is the best way to reach new customers. The answer usually goes something like this, "if you're not producing content online, you're pretty much invisible".
"If you're not producing content online, you're pretty much invisible."
Essentially, publishing content gives your brand exposure. It is a chance for someone to hear or see what you have to say. This content could be published on your blog, on social media or through a third-party.
The idea is that you create content that is extremely valuable to your (current and potential) customers. Remember, time is our most valuable resource. If you're taking up someone's time with your content, it better be worth it. It must add value to their lives. It should entertain, inspire and/or educate.
When published on your blog, the aim is for your content to rank well on Google. This results in organic traffic; people searching for something on Google who click on your piece of content to find the answer they seek.
I'm not going to get into the intricacies of Search Engine Optimisation (SEO), however there are countless articles explaining how you can improve your writing, links and website for Google. Remember, despite the rise of social media, people still Google!
This content on your blog can then be shared on your social media accounts. Pull quotes from your blog, share an excerpt, post a photo, share the link. There's so many ways to slice and dice your content to share natively on the social platform your audience lives. This will help to drive additional traffic back to your blog, giving you the opportunity to offer a second step. Perhaps the customer can sign up to your mailing list? Maybe they'll make a purchase!
How Content Helps the Fruit & Vegetable Store
Let's take our Fruit & Vegetable Store as an example. Instantly, I imagine row upon row of colourful, gorgeous looking fresh produce. A store like this certainly lends itself to a visual medium, like Instagram (or Facebook).
Get creative and educate your audience — arrange your apples in the shape of an emoji and explain the origin of the 'Pink Lady' variety.
What season is best for oranges? I have no idea, but if I see a link on Facebook to a blog that helps me choose the juiciest time to buy, then I'd love to know!
Let's go beyond what's in store.
What do people do with these fresh ingredients? They cook! Why not create and share recipes on your blog? Create a video showing the quickest and easiest way to peel an onion. What about that creative way to carve a watermelon?
Let's think on a larger scale.
You could do a piece to camera at the start of each week highlighting the fresh, seasonal produce hitting the shelves? What about a podcast series that profiles a local farmer each episode?
Always think to yourself, "how can I provide an insane amount of value to my customers?"
This content helps to provides some of that value.
It creates a connection between the customer and your brand. It fosters brand recall and builds trust.
The Day We Went All In
Six months ago, a number of realisations began coalescing into a strong vision for how we were going to grow Teach Starter through content.
I realised that:
people click on content, not traditional advertisements (blame banner and pop-up ads!).
valuable content drives traffic (if this might seem obvious, then why do so few businesses create content?).
if our ads promote valuable content, they'll get clicked.
increased traffic to content that aligns with our product, means increased sales.
These realisations, while seemingly obvious, took me a while to internalise and decide to go 'all in' on. It's one thing to believe something to be true, it's another thing to act on that belief. Once the decision was made, we immediately set about building a content team.
To start, we hired a blogger and videographer to join our existing content marketer. This allowed us to immediately quadruple our content output.
We switched from Trello to Airtable to manage the increased workflow demands (we still rely on Trello to manage other aspects of the business).
This additional content output allowed us to minimise our reliance on curated content for Facebook and increase the quantity of Teach Starter branded content. Our weekly branded video views on Facebook went from 0 to 200,000+ in a few short weeks.
This also gave us more content to distribute via new platforms, like Instagram Stories.
We began to advertise our best content. Nothing salesy. Just incredible content, validated by hundreds of likes and shares, that we knew would add tremendous value to our target audience.
The flow on effect of increased traffic and brand awareness has meant that our sales have increased.

Rome Wasn't Built In A Day
As the saying goes… Rome wasn't built in a day. All good things take time.
One blog post certainly won't open the flood gates to your business (although sometimes, one piece of content is all it takes).
Before you can hire a videographer or blogger or designer, you need to set aside the time to create the content yourself. Lean on your skills. If writing is your strength, then write! Do you love being in front of the camera? Do that!
Once you've identified your strength, start. Start writing. Start filming. Then start exercising discipline and hold yourself to a content schedule. Start small; maybe one post a month and one post on Facebook a day. Then slowly increase your output as you become more and more comfortable. You'll quickly learn to remix your content. Pull out images, quotes and video clips to re-purpose and re-use on other channels.
I have committed to writing one post per week. It's tough. However, I have learned through my experience growing Teach Starter, that a good content strategy is one that has patience at its core. You have to be willing to look one to two years down the road and know that you might have only just started to scratch the surface. It's a daunting prospect, and one that scares many people off before they even begin.
But, content is like a flywheel. It rewards momentum.
The more content you add to the flywheel, the harder it becomes to stop. Little by little, those blog posts begin to multiply and you'll feel the momentum increase. At first, it's an extra like or two on Facebook. Next, it's a comment. Then it's a few shares and a traffic spike. Then a sale. Before you know it, you'll have a steady stream of traffic coming in via Google.
The key is to keep at it. To keep providing more and more value to your customers.
Discipline and patience.
I'm going to absolutely love reading this post in two years, to reflect on the progress I've made. I'm going to love reading it even more after five years, with over 250 blog posts under my belt. I'm in this for the long haul and hope to share plenty of stories along the way!